Register for the 9 Arts Church Leader Workshop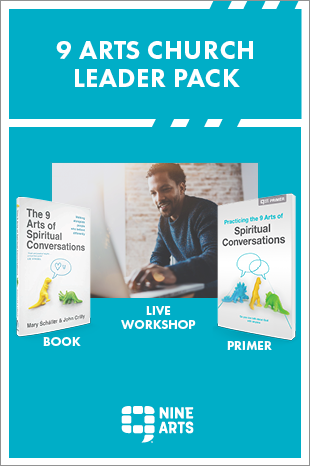 Right now many people are aware of spiritual need and open to Christians who are relating well with them. The time is perfect to step into this opportunity.
Learn how you can lead your church in nine simple practices Jesus used that build relationships and open up conversations about God.
With the 9 Arts of Spiritual Conversations, sharing the gospel can become an everyday reality for your church. In a culture where there is so much hostility, these practices are foundational for evangelism that overcomes obstacles and reaches people where they are.
9 ARTS CHURCH LEADER WORKSHOP
Learn the best practices for using the 9 Arts curriculum and start your planning with this 1-hour videoconference training session that will help you get set for the greatest impact.
1-hour meeting by Zoom videoconference for staff and lay leaders
Best Practices for using the 9 Arts curriculum
Time for Q&A
---